Watch Link2quotes Working
Linktivity Online Productivity Suite
Easily customized Quote layout
Every aspect of your quote template is customizable to suit your needs, as well as building an entire template library for your quotes.
Generate a URL to view your quote online
Link2quotes doesn't just render your quote as a PDF, it creates a unique link your customers can click on to view from anywhere. And these quotes can be viewed, printed, or downloaded as a PDF by your customers for easy management.
Convert Opps to Quotes in seconds
Your salespeople will love you for the ease with which they can create quotes. Simply login to Link2quotes, select an Opp, and click Save & Send. What could be easier.
Pulls all Contact & Opp details into your quote
Never worry about double entry with Link2quotes. Your quote pulls all the relevant contact & opportunity details into the quote, including the Estimated Closing Date coming across as the Valid To date in the quote.
Features Comparison Chart
Link2quotes is available in Standard and Team Editions, to support the needs of individual sales reps and workgroups. A number of features and functions are exclusive to Team edition, and the comparison chart below provides a good illustraiton of those differences. The biggest difference between the two tiers is the ability to share quoting resources and data with others, so features like shared data, templates, dashboards, product and image databases are exclusive to the Team edition.
Features

Standard
Edition

Team
Edition

Create & send Quotes with full Act! integration

Quote click-thru feedback that tells you when people view your quotes

Sold-to and Ship-to Support in Quote

Automated updating of Opportunities with edits and acceptances

Automated quote number sequencing with customizable prefixes and suffixes

Activity Dashboard

Update, Delete, and Send multiple quotes at once

Advanced Quote security with verification code

Advanced Sales tax management

Automated Quote Follow-ups after creation, sending, and closing

Generate a link to present your quote online

Instant notification of quote acceptance

Works with local and web databases

Easily send and recall your quote

Multi-currency support

Quote KPI's

Sales Quota Management & Progress-to-goal charting

Advanced Reports Page

BCC Notification of Accepted Quotes

Quote List

Single

Shared

Design Templates

Single

Shared

Account Management

Single

Central

Product Source

Act

L2Q Product DB

Image Source

Picklist

L2Q Image DB

Quote Templates

Single

Shared

Email Templates

Single

Multi

Cost

$156/
year/user

$240/
year/user
= Included
= Not included
Convert More Quotes in Closed-Won in Act! using Link2quotes
Link2quotes is the complete online quoting solution for Act! that you already know how to use. The Link2quotes online quoting console allows you to quickly & easily create a quote; add customers, mandatory and optional products; discounts, disclaimers, deposit details, you name it, and then click-to-send.
It's that easy. What's more, Link2quotes creates the opportunity for you in Act! and then schedules a follow-up activity to close that sale.
Unlike other 3rd party add-ons, Link2quotes is the only one to write directly to the database using the Act! WebAPI, meaning it can be used with self-hosted databases (with Act! Connect Link) or hosted databases through Act! Premium Cloud or a 3rd party hosting provider, and even the new Act! CRM SaaS. You can even use the Keystroke API (K-API) with the non-subscription Act! products like Act! Pro or off-plan versions of Premium.
And the best part is you can use Link2quotes from anywhere - a PC, Tablet, or even a Mac because everything is online, with no need to have Act! locally installed.
The quote templates are completely customizable and responsive, and can be sent to the prospect right from the console.
When your customer receives the quote, they can view it online, print it, or download as a PDF. Most importantly, though, these quotes can be accepted online. And an accepted quote automatically alerts you by email, and closes the Opportunity, as won.
Whether the quote gets accepted right away or not, every customer engagement with the quote is written back to the Opportunity History, so you have a detailed audit trail of each prospect's level of interest, allowing you to plan your follow-ups accordingly.
Features
Here are some fast facts on Link2quotes every Act! user should know:
Secure Acceptance with Instant Notifications
Get an instant email alert whenever a quote is accepted, advising you of all the details so you can respond immediately. The customer also get's emailed a copy of the accepted quote.
For extra security, the customer's IP address is stamped on the accepted quote, and the prospect must enter an emailed security code prior to acceptance to verify their identity. Link2quotes also closes the Opportunity as Won, and schedules a post-purchase follow-up for you in Act!.
Manage all your quotes in one place
The Link2quotes Dashboard displays all your quotes in one place, allowing you to easily preview each of them, as well, as download, send, copy the quote link, and edit them on the fly.
Prepare quotes from anywhere on anything
Not near a computer? Don't worry, you can login to Linktivity with any smart device, select an Opp from your pipeline, and send out a quote in less than a minute.
Contextual Help in each part of Link2quotes
No matter which section of Link2quotes you're in, we offer detailed contextual help buttons that fully explain the program options of whichever section you're in.
Works with Local & Web databases
Link2quotes works with Cloud databases using the WebAPI, and local databases using Act! Connect Link. As long as you have an Act! subscription, you can manage your pipeline and quotes with less effort and more success using Link2quotes.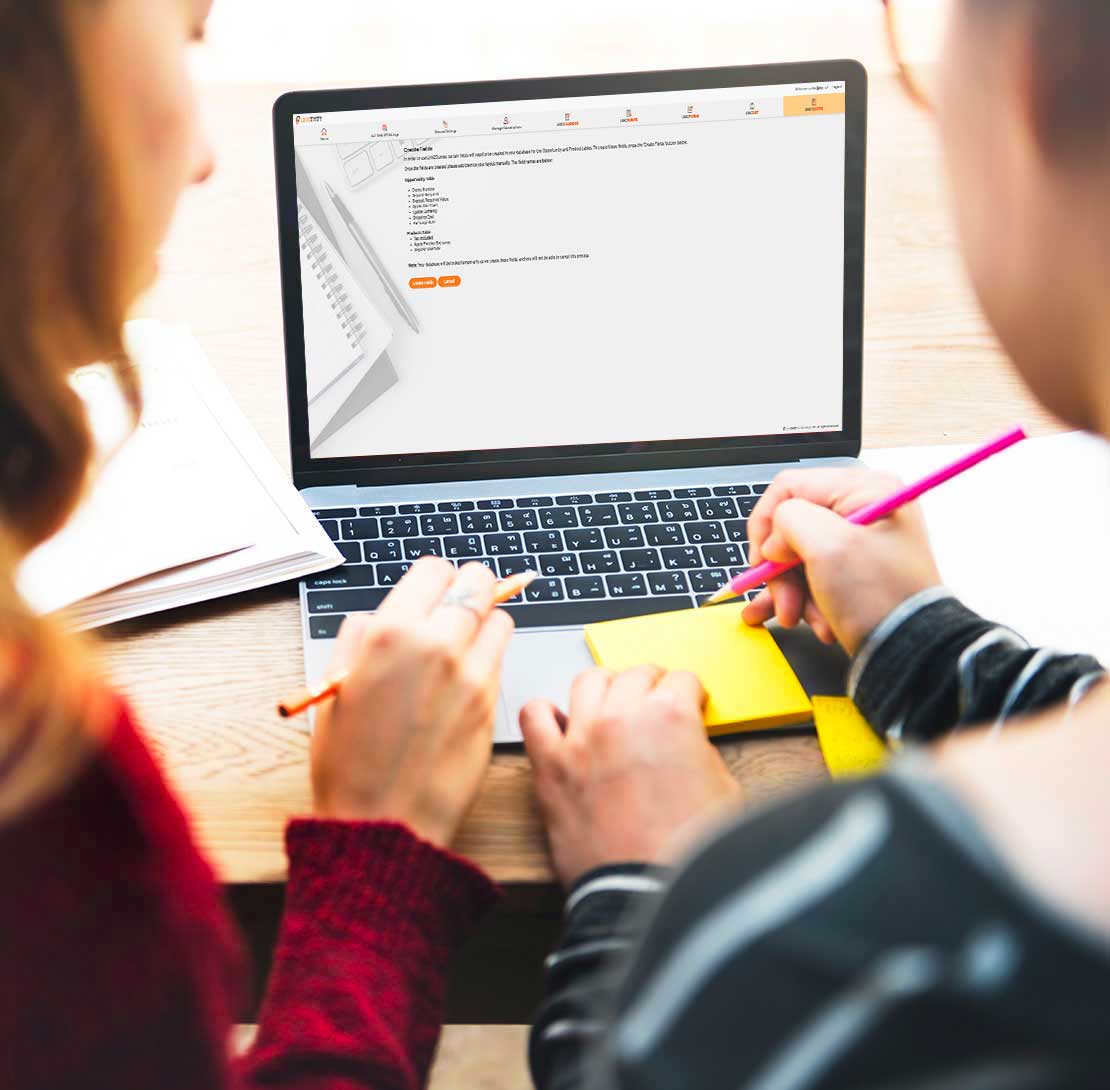 Know when your prospects view quotes
Take the guesswork out of managing your quotes, by getting detailed accounts of when all your prospects view their quotes. With each quote view, Link2quotes writes back to your Opportunity History, allowing you to plan your follow-ups accordingly. Link2quotes even prevents customers from accepting expired quotes online!
And if you ever need to recall a quote, simply disable the status of the quote and the link ceases to be available.
Create new Opportunities & Contacts
Don't be limited to converting existing Opps into quotes when you can create everything from scratch and have the data appear instantly in Act!. Link2quotes automatically generates a new Opp in Act! when you create a new quote online, and allows you to create a new contact to go with it, which also appears instantly in Act!
Additional quote options
Link2quotes is extremely flexible. Not only does our quoting console includes support for currency type, sales tax, shipping fees, deposit details, and more, it also allows for tons of customization.
dress up your quote with beautifully formatted text
make some products mandatory and others optional so your prospects can enable or disable items on the quote
add spacers, section headers, running subtotals, and even upcharges
move items up or down your quote as needed
apply different sales taxes per line item if needed
extra quote security to verify the acceptance
customizable disclaimers, terms & conditions, and even closing text that get's presented after acceptance
even add your Link2calendar signature in the quote for easy appointment setting, or include a form linke from Link2forms to gauge their customer satisfaction.
Specifications
Professional Quoting. Simplified.
Act! subscription with WebAPI or perpetual Act! license using K-API
Act! for Web and Act! for Desktop
Hear it first
Get updates on product drops, collaborations & all
By clicking "Register now" you agree to our Terms and Conditions and Privacy Policy.