Survey Success, Simplified:
Link2surveys
Act! smarter with deeper customer insights

Understanding your customers is key to knowing how to serve them and what to sell them. Businesses that try to operate without understanding their customers are quite literally flying blind.
This is why we created Link2surveys. Link2surveys allows you to easily craft custom-branded surveys to harvest the customer insights you need to make more intelligent business decisions. For instance, with Link2surveys you can create decision trees that present relevant questions based on their answers. By trimming out irrelevant questions, the participants are more likely to be engaged and complete the survey faster and with more honesty, and less abandonment.
And more results yield more insights.
What makes Link2surveys different is it is the ONLY online survey program to write the data you harvest directly to Act!, and trigger follow-up activities. New contacts are added to the database and existing contacts are updated. Link2surveys can even help you identify hot prospects based on survey answers, and automatically add them to AMA campaigns.
Link2surveys will quickly become an indispensable part of your marketing & sales process, while helping you harvest the customer feedback you need to make smarter decisions,
Link2survey Features
Link2surveys is a full-feature survey program that is integrated with Act! CRM to deliver better data harvesting and workflow. The following is a list of some of the survey features included:
Deep Act! integration through the Web API for better data harvesting and post-survey workflow
Unlimited number of surveys, questions, and responses
Full customization with custom colors, images, and logos
Skip logic and answer summaries
Data exporting of results to CSV and XLSX
Link2shrink integration for human-friendly survey links
Source tracking fields to learn where your surveys are being found
Automatic triggering of drip campaigns and CRM follow-ups
Mobile responsive setup and surveys
Watermark images available with customizable opacity
Saveable sandbox feature for survey and logic testing
Multilingual support (English and French)
Shared image library across Linktivity workspace
Wide variety of question types with Act! field mapping of answers
Detailed reporting of results with charts, graphs, and KPI's
Enhanced security with Captcha support, duplicate suppressions, and email verification.
Identify and segment hot prospects with Act! based on one or more survey responses
Advanced navigation options
How Link2surveys integrates with Act! CRM
Automated Contact Updates & Additions: New Contacts are added to the Act! database, and existing contacts updated
Answers written to Act!: Customer feedback is written directly to the History of each contact that responds to the survey
Field Updates: Field mapping in Link2surveys allows you to update fields in your Act! database, making it easier to more accurately segment contacts based on their own feedback
Segmentation: Accurate segmentation lends to better, more relevant marketing campaigns. All respondents are automatically segmented by the group Link2surveys automatically creates in Act!
Group your hot prospects: Respondents can be added to specific subgroups based on how they respond to answers for better prospecting
Work as a Team: You can build surveys for other Act! users, and assign them as the survey owner so they get all the feedback*
Automate Follow-ups: Schedule follow-ups in Act! with those contacts that complete the survey*

Your link to deeper customer insights
Join the forward-thinking businesses that are staying ahead of the curve with Link2surveys – the tool that empowers you to create, collect, and centralize survey data within your Act! CRM environment. Experience the future of survey management today: hassle-free, efficient, and fully integrated.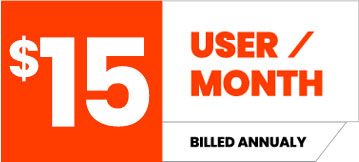 System Requirements & Subscription Terms
A current Act! subscription (Act! v18 or higher)
Act! security role of "Standard" or higher, with WebAPI permissions assigned
Act! Premium Cloud or Act! Premium with a WebAPI URL, or locally install Act! Connect Link
Act! WebAPI v1.0.409.0 or K-API
All prices listed are in USD, and billed per user/per database
Deep Dive Webinar Recording
License Management, Stock and E-commerce

Full Act! CRM integration

Unlimited surveys, questions, and responses

Full customization options

Skip logic and answer summaries

Data exporting & detailed reporting

Savable sandbox feature for survey and logic testing

Wide variety of question types with Act! field mapping of answers

Security features like Captcha support, email verification, duplicate submission suppressions, and more

Identify and segment hot prospects with Act! based on one or more survey responses

Shared image library across other Team products

* Upload images from your computer and insert them into your survey on any survey page. Share this image library across all Linktivity Team products in your workspace

CRM workflow with automatic scheduling of follow-ups

Effortlessly generate post-survey follow-up activities directly from the Link2surveys dashboard once a survey has been successfully completed.

Link2shrink integration

Link2shrink has one job and that's to shrink your links - hence the name. Link2shrink is similar to other URL shortening services, except that it is designed to save you time & money by working seamlessly with Linkivity addresses and external webpages.

Trigger drip campaigns upon survey completion

Within the Link2surveys dashboard, you can easily create and fine-tune Drip campaigns, setting up automated and personalized email sequences to engage your audience over time.

Assigning another Act! user as campaign owner

Within the Link2surveys dashboard, you have the capability to delegate campaign ownership to another user, ensuring efficient management and collaboration within your team. This feature empowers you to seamlessly transfer responsibility for campaigns and streamline your workflow, enhancing productivity and ensuring successful campaign execution.

PRICE

$180/yr

$240/yr
Key Features of Link2surveys
Powerful survey tools that are easy to use
Quickly learn to build beautiful multi-page surveys with skip logic, answer summaries, and other tools in minutes, with no prior survey experience.
Seamless Act! integration helps harvest leads with your surveys
With Link2surveys, all survey respondents are organized in a group that is automatically created, and prospects can be segmented further into subgroups based on how they answer certain questions. Link2surveys can also be configured to schedule follow-ups with the hot prospects your surveys help uncover.
Advanced reporting with charts, graphs, and KPI's
Link2surveys captures all the results in easy-to-understand KPI reports, as well as advanced charts and graphs to help you analyze the results of your survey.
Built-in security safeguards the integrity of your results
Link2surveys employs multiple measures to enhance the security and privacy of your results. These include Captcha in all surveys, feature to prevent multiple submissions, the ability to strip answer details for submission confirmation emails, and more.
All answers are written to Act! contact history
All survey responses are instantly recorded in the contact history for easy reference, along with the contacts being organized into groups for easy follow-up.
Multiple workflow tools available
All respondents are organized in groups, and further segmented into subgroups for hot prospects that support inclusion in Act! Marketing Automation campaigns. Automated follow-ups can also be scheduled in Act!, as well as drip campaigns triggered with survey completion.
Make your surveys beautiful with multiple design & customization tools
Link2surveys includes many customization tools to incorporate watermarks, images inside each question, corporate branding, customizable colors & fonts, multiple design templates, and a sharable image library with other Linktivity Team products.